What is E-Commerce?
Today's requirement to sustain your online business or say your e-commerce platform is a secure and scalable e-commerce solution that satisfies your customers and your business. Customize products and offers for customers, process transactions quickly and securely, and focus on delivering personalized customer service. To make it better and more efficient, take the help of an intuitive E-Commerce management platform like Microsoft Dynamics 365 Commerce.
What is Dynamics 365 Commerce?
Microsoft's Dynamics 365 is a unique E-Commerce solution that helps you deliver highly personalized and seamless buying experiences for your customers and business partners. Implement this Microsoft cloud solution and start engaging across all your traditional and emerging channels, build loyalty, exceed customer expectations, and transform your online business into a brand. Microsoft Dynamics 365 Commerce not only helps you modernize your retail store but goes beyond and provides you with AI-driven insights to better streamline your operations.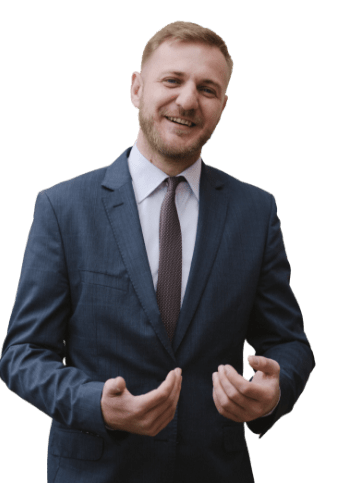 Want to discuss your requirements with our Dynamics 365 Experts?
Connect, share your problems and ideas, and let our people execute the right solution for you to drive your eCommerce business.
Microsoft Dynamics 365 Commerce Features
Re-imagine the way customers interact with your products, and improve direct sales to increase customer engagement before, after, and at the point of sales with Microsoft Cloud, Azure, and Power Apps.
Personalize Shopping Experiences
Get people interested in buying your products and services by analyzing your e-commerce site's web traffic and browse-to-buy conversion rates, and defining offers, and new products on customers' behavior using Microsoft Azure.
Transact Sales Securely
Increase your transactions by increasing customers. Derive more customers and transactions by creating an easy-to-navigate e-commerce buying experience and deploying it using a more secure and compliant E-Commerce platform like Dynamics 365 Commerce.
Meet Customer Demands
Adapt to the size and seasonality of your business to develop the ability to automatically handle increasing customer demand for your products and services using Microsoft's PaaS (platform as a service) and App services.
Optimize Supply Chain
Save time and money by intelligently streamlining your supply chain, reduce support costs, and increase satisfaction with your sellers and suppliers by incorporating online self-service portals.
Drive Your Sales
Drive more sales by focusing on sales, not managing your IT infrastructure, because sales are the core of your business. Take advantage of Microsoft's pre-built services in the cloud and create an e-commerce solution to enhance your sales and increase profits.
Implement Scalable e-commerce
Using Azure services, architect a scalable e-commerce web page that includes simple order processing workflows. Build personalized experiences by introducing Azure Functions and Web Apps and leave IT infrastructure to Azure.
Want to Build a simple, agile, and reliable eCommerce experience?
Discuss your requirements with our Microsoft consultants and reveal a game-changing highly relevant e-Commerce solution for your business or idea.
Get the more unified retail commerce solution for you!
Derive Omnichannel Engagement
Deliver Rich Personalization
Earn Customer Loyalty for life
Make your digital commerce more streamlined
Build AI-driven intelligent commerce
Maximize Customer Conversions
Meet Global needs with API-first eCommerce solutions
Proactively safeguard your data
Explore Other Industries & Discover More Dynamics 365 Solutions